A dinner learning program on racial justice from Repair the World.
Despite vast steps towards racial equality since the Civil Rights Movement, racism is still pervasive today. Racism, the systematic discrimination of people based on skin color, permeates the everydaylives of People of Color on interpersonal, political, institutional, and cultural levels. We are a part of a multiethnic and multiracial Jewish community– and yet the normative view of a Jew in the U.S., both inside and outside the Jewish community, is a white, Ashkenazi Jew from Eastern Europe.Jewish values call us to wrestle with how our Jewish identity connects to race, to white cultural norms and privileges, and to the need to address racial inequities both within and outside our Jewishcommunity. Let's move towards these conversations about racial justice with courage. Click here to read more.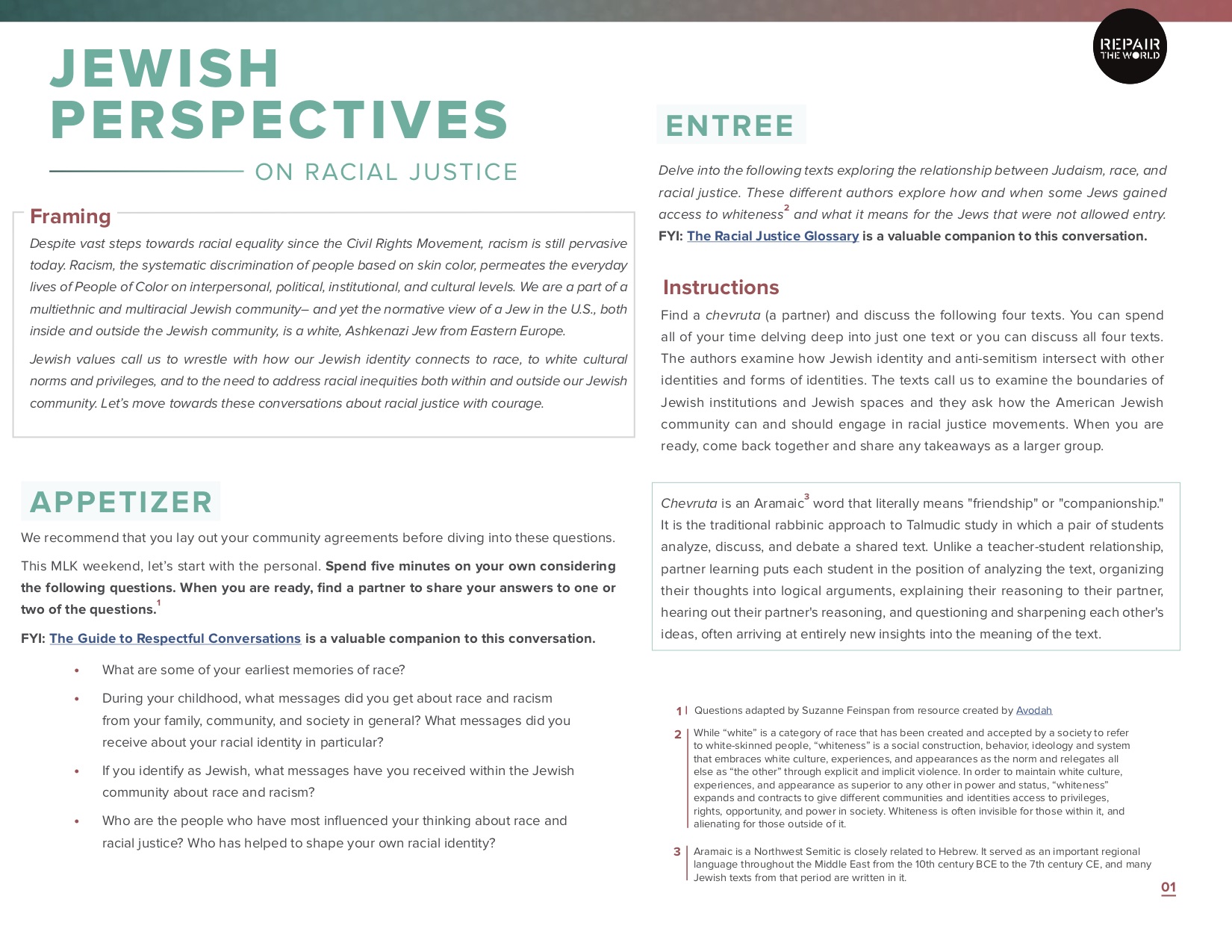 Share your resources with Evolve.